We Have eBooks Available Now!
​Password is tribe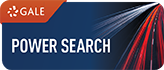 Buhl High School Library Fund Raiser
Librarian - Mrs. Jones
Mrs. Jones has lived in Idaho most of her life. She has worked as a Fisheries Biologist, a Plant Pathologist, a library cataloger for CSI, a science and math teacher, and the librarian at BHS for the last 21 years. She loves reading, gardening, skiing and soccer.
Contact Mrs. Jones at
sjones@buhlschools.org
---